So you are getting a DSLR for Christmas huh? There's a lot of excitement around your first "big, nice camera". I'd like to offer a bit of advice based on my experience with DSLR's and amateur photography.
First things first... Nikon, Canon, or something else??
My recommendation is to opt for the camera body that gives you the most options. Both of the big brands (Nikon/Canon) offer LOTS of aftermarket accessories and cheaper options for lenses with a bigger selection. If you opt for a SONY or other brand you may have a harder time finding items and tutorials. Whether you choose Nikon or Canon is basically irrelevant, it's like choosing between Coke or Pepsi. Purely preference! I suggest going to a store and playing with them. Nikon and Canon controls on the back of the camera are almost exactly opposite and so one will probably feel more natural.
Kit Lenses
Entry level DSLR's come with a "kit lens" which generally has a small amount of zoom to it. If you are used to a point and shoot you may notice that these do not zoom in nearly as close as you are used to. Lots of times you can opt for a package deal which also includes a lens with a longer reach. This can be a good crutch to bridge the gap between the P&S world and your jump in DSLR. They really are 2 different worlds though and soon enough you will learn to zoom with your body more and move around, I promise!
Lens options
Depending on what you are getting your DSLR for, you may want to invest in another lens. Are you looking to just take it out of the box and get higher quality images of the kiddos soccer games and such? Stick with the kit lens.
Are you looking to learn some photography and plan to delve deeper into really learning your camera? Skip that cheapo telephoto lens and get a prime lens. A prime lens is one that doesn't zoom at all. Yep, no zoom. The benefit from a prime lens is a crisper image and better options for that magic bokeh. That's photographer speak for "fuzzy background". Mmmm bokeh... These was taken with a prime lens. NO WAY could you get this from a kit lens! I'd suggest a 50mm or a 35mm, both of which you can get for around $200.
Getting a DSLR is super exciting, but can be a let down and very frustrating if you do not take the time to learn the basics of your camera. I hear it all the time from clients "we have a big expensive DSLR, but no idea how to use it... so it just sits." I highly suggest buying a book to go with your camera. The manual is not helpful for a beginner! I am a fan of the Magic Lantern guides.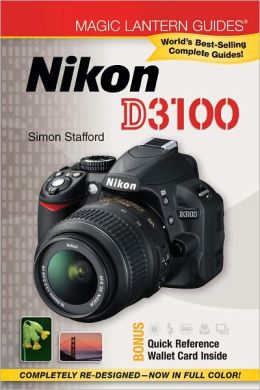 There are so many options for learning online. Here's a few I suggest:
Clickin Moms - Online (paid) forum for women in photography at all levels
I Heart Faces - Online webiste full of inspiration, tutorials, and a forum for continually asking questions and learning.
12 Weeks to Better Photography - This fun 13 week course will show you just about everything you need to know to get started in digital photography including Aperture, Shutter Speed, Composition, etc. Best part is it's FREE!
Like I mentioned there are endless supplies of tips and continuing education for photographer's available online. Learn to use that fancy camera!
Editing software
I'll add this in, only because I know I'll get questions about it. Editing. I'm a purist and so I will first say LEARN TO USE YOUR CAMERA. Don't be a "photoshop-tographer", the phrase "Oh I'll just fix it in photoshop" shouldn't be in your vocabulary. Relying on photoshop to fix all your issues will only inhibit your ability to learn to fix those mistakes in your camera settings when you are shooting. Now having said that, editing software is amazing when used smartly and in moderation. I suggest Adobe Lightroom or Adobe Photoshop Elements for the beginner photographer. You can get Lightroom and Photoshop together for $9.99 a month!
Lastly I leave you with some camera reviews from a great objective source, Ken Rockwell... good luck and happy shooting!
Feel free to ask any questions you may have either the comments section of this post or via my contact page.